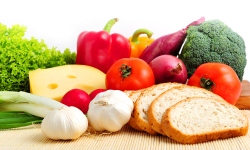 I am a mother and a Paediatric Dietitian, which always makes me conscious of seeing both sides of every situation. When I worked in hospitals, I had the privilege of working with many children with Down syndrome from birth to teens and their families. Many parents are faced with having to cope with a small infant requiring heart surgery with a focus on feeding to getting calories in and supporting growth. Other children can have difficulty feeding in the early days.
Jul 24, 2014
We in the Down Syndrome Centre would like to thank Ivan Skelly and his wife Dolores and all the members of Clontarf Rugby Club who organised and participated in the first Tag Rugby Blitz for the Down Syndrome Centre in raising an AMAZING amount of €7,028.31. It was a wonderful day with many teams participating in the tag rugby and with lots of friends and families turning up to join in the fun!. The Rugby Club organised a great BBQ with all the burgers and sausages disappearing very quickly by the end of the day! We had a very talented face painter Ashling McSweeney who entertained the children so well. We would also like to thank the photographer who took some amazing photos on the day, Laurent Coudeur. There were so many other individuals and sponsors who contributed to this great day to make it such a massive success and without their help and all those in Clontarf Rugby Club, we wouldn't be receiving such a huge cheque which will go towards the opening of our new Centre in October of this year.
Thank you to all who made this event such a success and hopefully this will become the Annual Tag Rugby Blitz!!!
CONTACT US
AND BE IN TOUCH
The Down Syndrome Centre
info@downsyndromecentre.ie
Tel: 01 661 8000 | Fax: 01 202 0393
CHY NO 15750